AquaMap Seafloor
Precise, Robust Survey System for Sea Floor Work
Product Description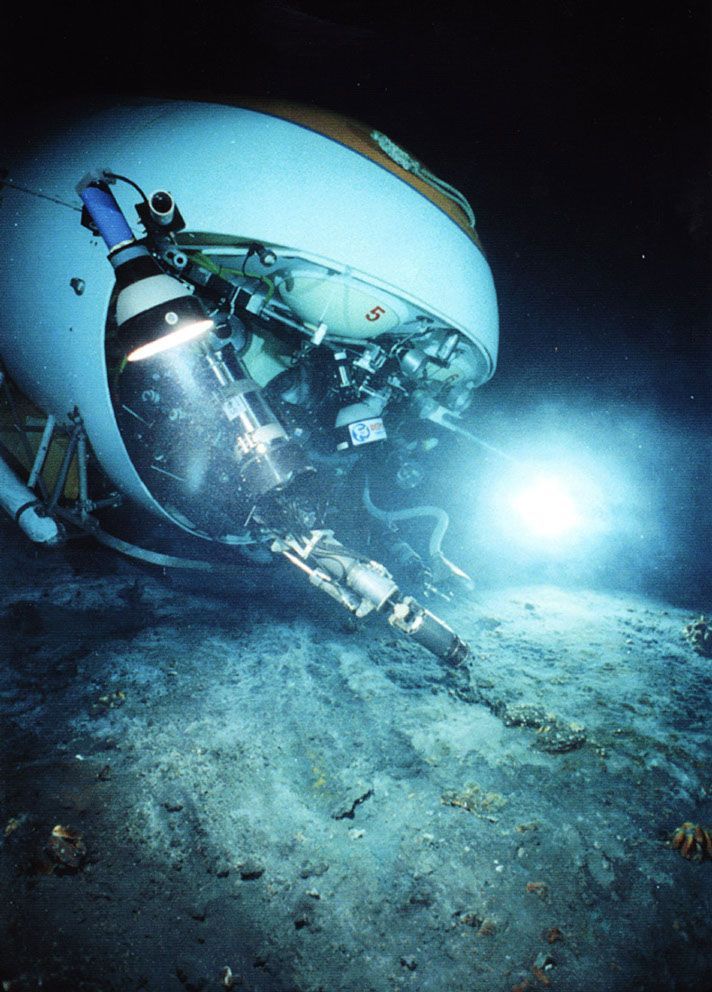 AquaMap Seafloor is a highly precise and robust survey system for sea floor work in shallow water and the deep ocean up to 6000m depth alike. With a simple setup of three or four small baseline stations deployed on the sea floor around the perimeter of a work site, an interrogator mounted on the ROV, AUV or manned submersible and an acoustic self-survey capability, this system is deployed and ready to go in minutes. 3D position accuracy is generally in the tens of centimeters, and is verified by a position error indicator for real-time quality control. The AquaMap long baseline (LBL) technology with frequency hopping spread spectrum and other adaptation specifically for the challenging shallow water environment provides extremely robust and reliable position data in harbor basins, on shallow reefs, in inland waters and the deep ocean alike.
The easily learned software includes chart overlay, image capture and annotation, ready real-time data export to Hypack, Google Earth and other charting software, and intuitive "sea floor painting" to visualize coverage of a survey as it progresses.
The combination of accuracy, robustness and simplicity of operation has made AquaMap™ Seafloor a popular system, with customers such as Lockheed Martin, several U.S. Navy groups, the Swedish Coast Guard, Global Diving, NOAA and many others using the system for jobs including a deep ocean wreck survey at over 5200m, benthic population transects, precision placement of wave recorders, scour hole surveys at offshore wind generator farms, seafloor and dam inspections by manned submersibles and the like.
Navigate across the sea floor by ROV, AUV or submersible and know your location. Robust performance: fix objects within tens of centimeters in harbors, on shallow reefs and in the deep oceans alike. Electronically 'paint' the sea floor and record observations building an electronic map; navigate and return to any location with sub-meter precision and confidence.
AquaMap Seafloor for ROVs
ROV station (A) sends an acoustic interrogate through its sonar transducer. Three or four baseline stations (B) receive the interrogate and reply. ROV station (A) times the replies and computes the ROV position from the measured distances. Information is transmitted through umbilical (C) to a map display at the ROV control point.
Key Characteristics
Robust and accurate position fixes due to sea floor mounted baseline stations and good geometry

Compact, wireless system. All stations are self-contained

Quick setup with automatic baseline self-survey
Availability
Custom systems are quoted on an as-needed basis.